Brooklyn has always been a haven for immigrants and entrepreneurs. In the 19th
Century, many of the immigrants were Germans who brought with them their taste for good beer and their tradition of brewing beer by the Reinheitsgebot, the purity law that since the 1500's has legally forbidden the use of any ingredients other than hops, malted barley and wheat, yeast and water. Brooklyn, along with cities like St.
Louis and Milwaukee with large German populations, became one of America's foremost brewing centers in the 1800s. One hundred years ago, there were no fewer than 48 breweries in Brooklyn. Taverns were community civic centers where the important issues of the day were debated by everyone from politicians to the workers who built the Brooklyn Bridge. In the afternoon and evening, it was common to see children scurrying back and forth to breweries and neighborhood taverns carrying pails of fresh beer, known as growlers, for their parents to enjoy with dinner. Brewers themselves were civic and social leaders, and their monuments remain an impressive part of Brooklyn's Evergreen Cemetery.
The last of those great brewing families, Schaefer and Liebmann (Rheingold), closed their Brooklyn breweries in 1976, victims of competition with bigger Midwest breweries that produced vast volumes of beer more cheaply over the
country's new highway system and peddled them through televisions commercials that sold "national" beers as superior to local ones. By then, the light pilsner beers made with corn and rice as well as malted barley that most Americans drank had little in common with the full-flavored robust lagers and ales brewed before Prohibition. In 1984, Associated Press correspondent Steve Hindy returned from a six-year stint in the Middle East and settled in Brooklyn's Park Slope neighborhood. Hindy had caught the homebreweing bug from diplomats stationed in Islamic countries like Saudi Arabia and Kuwait where alcoholic beverages were
forbidden. With his downstairs neighbor, Tom Potter, a former lending officer at Chemical Bank, Hindy quit his job and founded The Brooklyn Brewery. Their initial goal was to bring good beer back to New York City. Due to their limited resources, they had no choice but to have their first beer, Brooklyn Lager, contract brewed in Utica, New York. They commissioned a fourth-generation GermanAmerican brewmaster, William M. Moeller, to develop a recipe for Brooklyn Lager. Moeller's
grandfather had brewed beer in Brooklyn and willed his notebooks and brewing
records to his sons. For the label design and company identity, they hired the world
renowned designer, Milton Glaser, best known for the "I Love NY" logo.It was not all glory for Hindy and Potter in the first years of the company. An initial test batch was hand-labeled in the basement of their Brooklyn brownstone. They found most New York distributors were controlled by the big breweries and uninterested in small local brands with little marketing money. Their Brooklyn neighbor, Soho Natural Soda founder Sofia Collier, advised the budding entrepreneurs to distribute their own brands with their own trucks. They bought a van and a small beverage truck, painted their logos on the sides and began peddling Brooklyn Lager store to store on their own. Crime in New York City was rampant in those years, and Hindy and Potter faced burglars, armed robbers and mobconnected characters who wanted a piece of the brewery. With partners Mike Vitale, Ed Ravn and Jim Munson, Hindy and Potter struggled to establish the Brooklyn brand in New York City. Hard-boiled New York tavern owners were skeptical of a fullflavored beer that cost as much as the leading imports and had no recognition or advertising in the market. In 1994, they hired the highly respected New York brewmaster, Garrett Oliver, to design their planned Brooklyn plant and oversee production at the Utica Facility. On May 28, 1996, Mayor Rudy Giuliani cut the ribbon to open the new Brooklyn brewery. Giuliani poured the first official glasses of the first beer, a Bavarian style wheat beer known as Brooklyner Weisse. Oliver then developed many new Brooklyn beers, including Brooklyn Black Chocolate Stout, Brooklyn East India Pale Ale, Brooklyn Pennant Ale '55 and a long list of seasonal and special beers. His beers have won many national and international awards, and his book, The Brewmaster's
Table, has become a favorite among beer connoisseurs and food enthusiasts alike.
In 2003, the partners decided they now had the volume to be a player in a big distributor's house, and the company sold its distribution division to two of the big New York wholesalers who had spurned Tom and Steve 15 years before. Brooklyn Brewery's beers now are distributed by Phoenix/Beehive, the respected
distributor of Heineken, Guinness, and Miller. Tom, who had been running the distribution business for the last 15 years, sold his share in the brewery to the Ottaway family, early investors in the brewery. David Ottaway, a Washington Post foreign correspondent, had been Steve's good friend and mentor during their
years in the Middle East. The two were sitting behind President Sadat of Egypt when he was assassinated in 1981. Ottaway's two sons, Eric and Robin, had run the Brooklyn Brewery'sMassachusetts distribution company before it was sold in 2002. The Ottaway family has old roots in Brooklyn. Their great-grandfather,
General John Blackburne Woodward, unsuccessfully ran for mayor
of Brooklyn in 1885 and was president of the board of the Brooklyn Institute of Arts and Sciences, which managed the Brooklyn Academy of Music and the Brooklyn Museum. Eric Ottaway is now General Manager of the Brooklyn Brewery and Robin is Sales Manager. Tom now is Executive Director of the American Institute
of Wine & Food, a national association dedicated to educating Americans about good food and drink. Tom continues as a consultant to the brewery. He maintains his apartment in Brooklyn but spends part of his time at a vacation home in Montana.
Today, the company is working hard to expand Brooklyn's presence in New York and beyond. In 2004, the company extended its U.S. distribution to South Carolina and Georgia – the first expansion in a decade. In 2006, the company began selling beer in Michigan. Brooklyn Brewery also ships beer to Denmark, Sweden and Finland, as well as existing export markets in Hong Kong, Japan and Great Britain.
The name "Brooklyn" is recognized all over the world, and slowly but surely, so is the Brooklyn Brewery.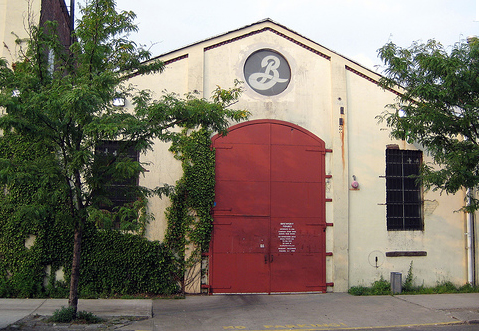 Comments
comments