Faneuil Hall has served as a marketplace and a meeting hall since 1742. Funding was provided by a wealthy merchant, Peter Faneuil, for the construction and local artisan to create the grasshopper weather vane that still perches on the building's cupola. Inspirational speeches by Samuel Adams and other patriots were given at Faneuil Hall. These oratories became the footstool for America's desire to obtain independence from the British.
Faneuil Hall was expanded in 1806 by Charles Bulfinch. When Boston became a city the use of Faneuil Hall as a government meeting place came to an end, but it was still regularly used. Today, the first floor is still used as a lively marketplace and the second floor is a meeting hall where many Boston City debates are held. The fourth floor is maintained by the Ancient and Honorable Artillery Company.
On November 7, 1979, Faneuil Hall was the site of Sen. Edward M. Kennedy's speech declaring his candidacy for president. On November 3, 2004, Faneuil Hall was the site of Senator John Kerry's concession speech in the 2004 presidential election.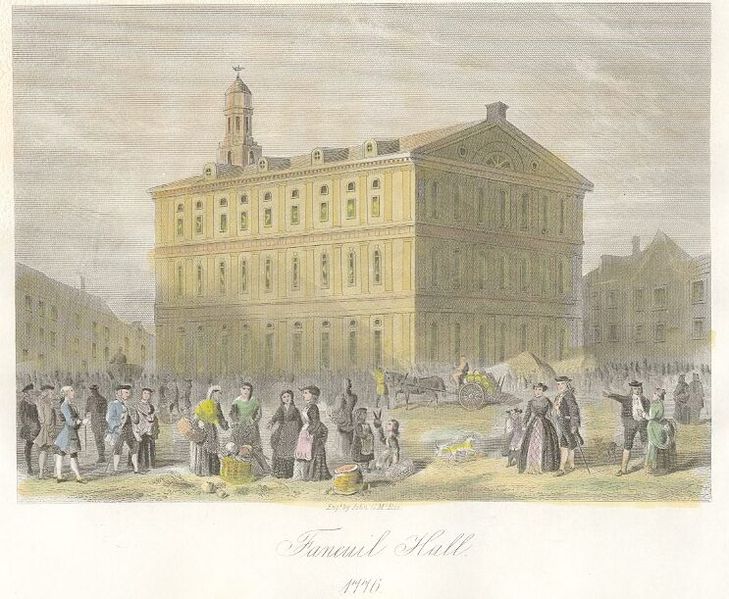 Comments
comments