Barnes & Noble, Inc. is the largest book retailer in the United States, operating mainly through its Barnes & Noble Booksellers chain ofbookstores headquartered at 122 Fifth Avenue in the Flatiron District in Manhattan in New York City. Barnes & Noble also operated the chain of small B. Dalton Booksellers stores in malls until they announced the liquidation of the chain. The company is known for large, upscale retail outlets, many of which contain a café serving Starbucks Coffee, and for competitive discounting of bestsellers. Most stores also sell magazines, newspapers,DVDs, graphic novels, gifts, games, and music. Video games and related items were sold in the company's GameStop retail outlets until October 2004, when the division was spun off into an independent company. Barnes & Noble is also known for selling the Barnes & Noble Nook, as well as various incarnations of its mascot, a teddy bear named "Barnsie".
Barnes & Noble originated in 1873 when Charles Barnes opened a book-printing business in Wheaton, Illinois. Their first true bookstore was set up by his son, William, in partnership with G. Clifford Noble, in 1917 in New York City. The original bookstore was at 31 West 15th St., and opened during World War I. In 1932, at the height of the Great Depression, the bookstore was moved to its current flagship location on 18th Street and Fifth Avenue.
The business was purchased in 1971 by Leonard Riggio, who oversaw the growth of the business. In 1974, Barnes & Noble became the first bookstore to advertise on television, and a year later, the company became the first bookseller in America to discount books, by selling New York Times best-selling titles at 40% off the publishers' list price. During the 1970s and 1980s, Barnes & Noble opened smaller discount stores, which were eventually phased out in favor of larger stores. They also began to publish their own books to be sold to mail-order customers. These titles were primarily affordable reissues of out-of-print titles, and selling them through mail-order catalogs allowed Barnes & Noble to reach new customers nationwide.
Barnes & Noble continued to expand throughout the 1980s, and in 1987 purchased the primarily shopping mall-basedB. Dalton chain from Dayton Hudson. The last B. Dalton stores were slated to close in January 2010. The acquisition of 797 bookstores turned the company into a nationwide retailer, and as of the end of fiscal year 1999, the second-largest online bookseller in the United States. B&N's critics claim that it has contributed to the decline of local and independent booksellers.
Before Barnes & Noble created its web site, it sold books directly to customers through mail-order catalogs. It first began selling books online in the late 1980s, but the company's website was not launched until May 1997.According to the site, it now carries over 2 million titles.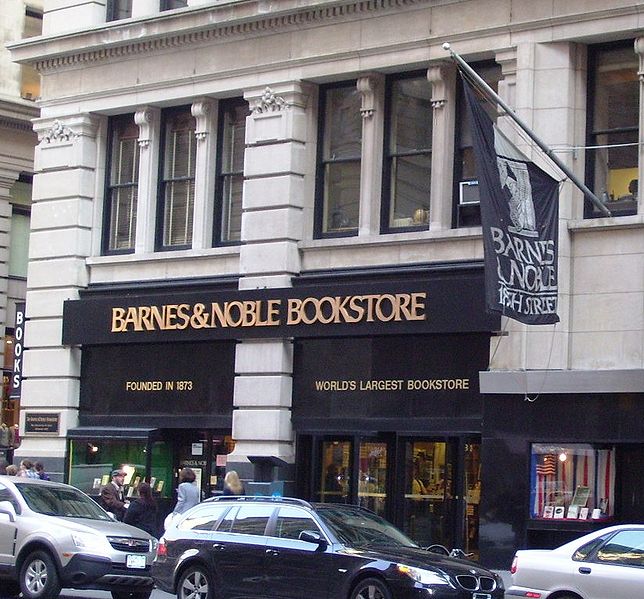 Comments
comments