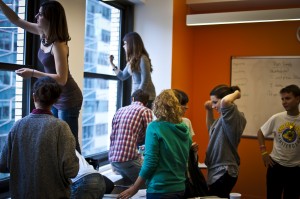 Being in the heart of the most vibrant and energetic city in the world can be inspiring for many students looking to study English abroad. At EC New York, we know that a large part of what draws students to study here is our location. We endeavor to include the city itself into our activities whenever possible.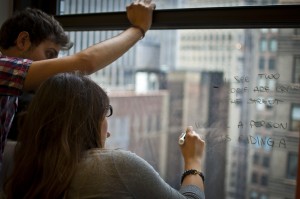 As part of a lesson on use of the present continuous, these students from monolingual group Scuola Nuova were instructed to sit by our Broadway-facing windows and to describe actions taking place on the street by writing directly on the glass!
What do you want most out of your study abroad experience?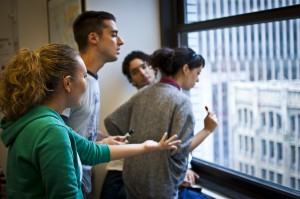 Comments
comments