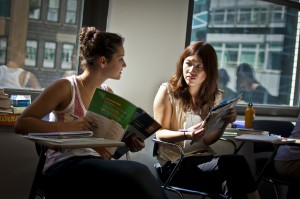 Were your study plans disrupted by Hurricane Sandy?
We know that you sacrificed a lot to travel to New York and to study with us and we feel terrible that you've lost some of that time.  That's why we've instated special make up classes, happening this week, totally for free.  For the week of November 5th, we will be offering the following:
Mon/Wed/Fri – 6pm-9pm – Intermediate to Advanced
Tues/Thurs – 6pm-9pm – Beginner to Low Intermediate
Saturday – 9am-noon – Beginner/Elementary AND Pre-Intermediate and Low Intermediate
Saturday from 1-4pm – Intermediate/High Intermediate and Upper Intermediate and Advanced
We hope this will at least in some part compensate what you may have missed in the three days we were closed.  Thanks!

Comments
comments