You may or may not know that Monday the 18th is a nationally observed holiday in the United States.
While Presidents' day  may often be overshadowed by the kitschy popularity of Valentine's day, it's without question the more significant of the two.
Presidents' day is an amalgamation of the birthdays of two of America's most famous presidents.
George Washington, who was the first president of the brand new United States of America, and
Abraham Lincoln, who was the president of the United States from 1861 to 1865, during one of the most testing periods of American history, the Civil War.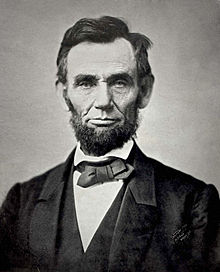 Did you also know that February is Black History month in the United States?  Lincoln is the president credited with the 13th amendment to the constitution, the amendment which outlawed slavery and freed the approximately 4 million slaves in the United States at that time.
So enjoy the holiday on Monday!
Comments
comments