As the current 6 week session of Digital Storytelling draws to a close, AY students get ready to debut their final projects: A mixed media slide show that they each wrote, read and produced themselves.
A personal statement is a short presentation about yourself and your goals that could be of interest to a school or company. Student work is guided and monitored by experienced teachers who will help you create a project that is unique and powerful.  Digital Stories can be used in applications to universities and jobs, and, more importantly, the skills you master will benefit you with presentation productions for the rest of your life.
To see this term's final projects, come to the Central Park classroom at 2:30!
To sign up for classes at EC New York, visit our website at http://www.ecenglish.com/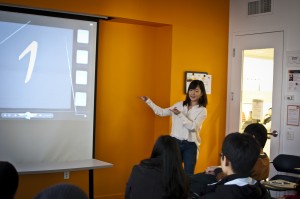 Comments
comments