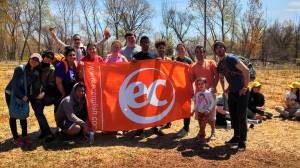 New York isn't just some city where EC English has a school; this city is our home.  That's why when we heard about the Million Trees NYC project, we were eager to volunteer.
The event took place at Idlewild Park, a section of marshland and reclaimed landfill out near JFK Airport in Queens. Our 12 volunteers joined with some hundred others to plant a total of more than 4,500 trees.  The event began with breakfast at 9, and then we broke into groups and started removing the saplings from the planters and depositing them into the pre-dug holes. It seemed like there were way too many trees to plant in one day, but the work went quickly, and before anyone knew it, we were all done.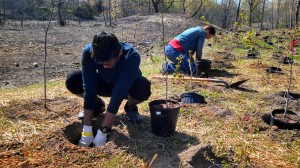 Hopefully in ten years we can all return to Idlewild Park to find a big, beautiful forest where once was a marsh filled with trash.
Comments
comments