Helen Cahill is the AY Coordinator at EC New York, and also the director of our new Classic Nyack Youth Program. She's also a charming individual and a mean cook!
The AY program at EC English schools is for students who study at EC for 24 weeks or more.
Taking the time to seriously focus on your English will open up unlimited opportunities for you. Your English level will greatly improve, broadening your horizons and giving you an advantage in your chosen career or education. On a more personal level, spending time learning English abroad will give you incredible experiences. You will challenge yourself, become more independent and make lasting international friendships.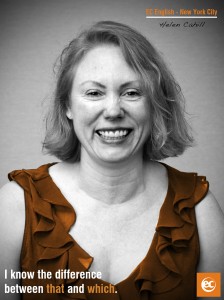 Comments
comments