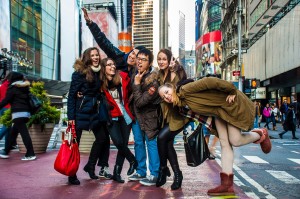 Today, Times Square is  world famous for its towering billboards and multi-million watt advertisements, which light up the street 24 hours a day in bright neon.  It is the the ultimate New York City scene, with dozens of theaters, restaurants and shops, and it draws millions of tourists each year from all over the world.
But Times Square wasn't always the glitzy showpiece that it is today.
Before and after the revolutionary war, the area was largely farmland, used for breeding horses, and in the first half of the 19th century, it was the hub of the carriage industry.
It wasn't until 1904, when the New York Times newspaper relocated to a new skyscraper on 42nd street, that a subway station was installed, and the area was officially coined "Times Square".
But during the 1980's, visitors to New York City were wise to avoid the area completely.  It had become a hotbed for crime, drugs and prostitution. That is, until the city made a multi-billion dollar deal with Disney to clean it up, and restore the world-famous theater distract to glory!
Nowadays, Times Square is notorious for the bright lights, the glitzy shows, and its New York state of mind!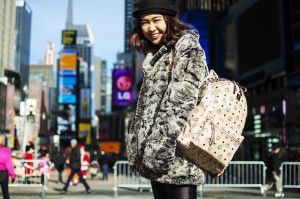 Comments
comments