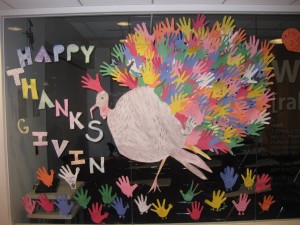 The 87th annual Macy's Thanksgiving Day Parade will take place this Thursday, November 28 at 9am. The parade has become somewhat of a staple for families across the country. All of the amazing balloons, floats, and performances bring in millions of viewers each year to celebrate Thanksgiving. There are a lot of interesting facts about the parade and its 87 year history.
Macy's employees staged the first parade in 1924 – it was so  successful that they decided to make it an annual event.
The first character balloon to make an appearance at the parade was Felix the Cat in 1927.
In 1934 Macy's worked with Disney for the first time to create the original Mickey Mouse balloon.
The only interruption in the parade's history was from 1942-44. Macy's gave their parade balloons to the war effort since rubber was so scarce.
The parade was first televised in New York in 1945.
There was a helium shortage in 1958 that forced the balloons to be filled with air and hung from cranes instead floating.
Floats must travel through the Lincoln Tunnel to get to Manhattan for the parade. A float has to fold up to an 8 foot wide and 12 1/2 foot high float in order to get through.
This year's parade will be the first with a change of route of the floats and balloons. They will travel 6th street instead of 7th street for the first time.
Santa Claus has ended the parade every year, except in 1933 when he led the parade.
Will you go to the Parade this year? Tell us on Facebook!
Comments
comments