What do our students do after they leave EC? We're going to share with you some stories of what students do after they finish their time studying English in New York with EC. Many go off to do great things! Today's story is from Gyu Yun, who studied at ECNY in 2011 and 2012. He began in Low Intermediate and finished in Upper Intermediate. After his time at EC, his dreams are coming true. Here is his story:
Hello. My name is Gyuyun Kim aka Yun at EC. I used to go to EC about 2years ago. My days at EC and in NYC are so valuable because I got turned 360 degree in my life. I would like to talk to you about the life changing experience briefly.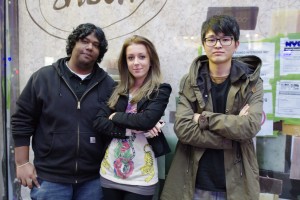 I used to be such a shy and timid boy from Korea. However, thanks to very outgoing EC students and energetic New York City, I could reborn as an active and sociable person and now I really enjoy mingling with people. Moreover, without experienced EC teachers such as Nathan, Sarah, Gabriel, Brian and Jamey, I wouldn't be able to further improve my English ability. In my opinion, their helps and teaching are why now I can often work as a freelance interpreter and teach English to my friends.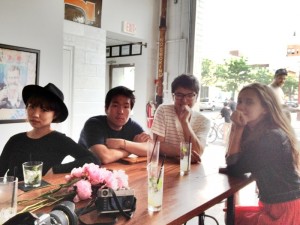 Above all, after my language study at EC, I have dreamt of working in America. Now it's coming true. I finally passed an English job interview at a logistics company in LA.
Everything at EC as well as in NYC is the root of all wonderful results that I mentioned above. If EC students are reading my story, especially Korean, I would like to ask you to participate in all activities EC offers, and try to do something challenging in NYC. Things you do perhaps will be the start of change. Thank you for reading.
Comments
comments