Here's a second entry in our series "Where are they now?".
What do our students do after they leave EC? Many go off to do great things! Today's story is from Ryuichiro, who studied at ECNY in 2012. He studied in intensive English, TOEFL, and English for Work. He talks about how his experience changed his life:
I studied English in New York with EC for 3 months last year, 2012. At the school, I could learn English through various ways such as taking class, having friends with different nationalities and backgrounds. In the classes, I studied from General English to Business English. At first, I was overwhelmed by all-English environment, admittedly. However, I could get used to and enjoy it. By having the friends, I realised how exciting it is to communicate with people from another country; discussing about serious problem and having silly chat with the friends. Those two things I mentioned above were the best part of the EC experience.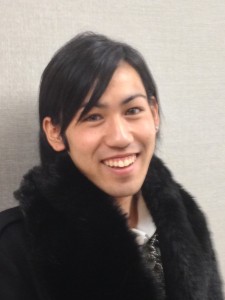 At present, I work for a public sector in Japan, engaging with the issues of Social Welfare and Public Health. Although it is rare to use English in my workplace, I enjoy going to a symposium or seminar about relative issues with my work and listening to a eye-opening story in English by a foreign guest speaker.
Sometimes, I had a chance to talk with them in person by using English. And this year, I participated in a Special Olympics, which is a sports festival for people in special need, as an interpreter volunteer, which was the really significant experience.
As you can see, the skill I got in EC NY enables me to explore many things that I had never tried before going to the school. It became the foundation of my future life. English can broaden your options of your life. And I'm so grateful that EC let me realise it.
Comments
comments