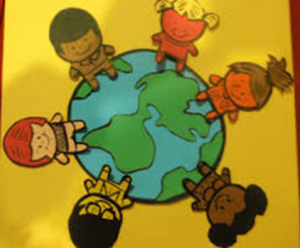 "I have a dream that my four little children will one day live in a nation where they will not be judged by the color of their skin, but by the content of their character".
Martin Luther King, Jr.
Nearly half a century ago Martin Luther King inspired our nation with his dream of equality and dignity for every single person, and now we remember him with a national holiday. After experiencing racism as a young boy, Dr. Martin Luther King, Jr. devoted his entire life to seeking equality for others. Dr. King was filled with hope for the future, particularly for children. But who is this man? Who was Martin Luther King, Jr?
Martin Luther King, Jr. was an American pastor, humanitarian, and a social activist who played a key role in the American civil rights movement from the mid-1950s until his assassination in 1968. He is best known for his role in the advancement of civil rights using nonviolent civil disobedience based on his Christian beliefs.
Inspired by advocates of nonviolence such as Mahatma Gandhi, King sought equality for African Americans, the economically disadvantaged and victims of injustice through peaceful protest. He was the driving force behind watershed events such as the Montgomery Bus Boycott and the March on Washington, which helped bring about such landmark legislation as the Civil Rights Act of 1964 and the Voting Rights Act of 1965. Martin Luther King, Jr was awarded the Nobel Peace Prize in 1964 and is remembered each year on Martin Luther King Jr. Day, a U.S. federal holiday since 1986.
Comments
comments