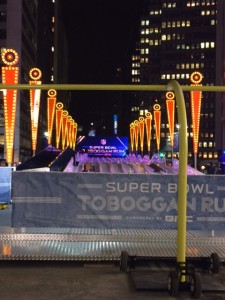 EC New York English School offers more than high quality basic English classes in New York. We offer $5 Toboggan rides! Just kidding!  But with Super Bowl Boulevard just steps away from our entrance on Broadway, our students are greeted by all the excitement and fun that a Super Bowl Brings. Whether you're going to this Sunday's game, attending your first Super Bowl party, or simply watching funny commercials on TV, this blog is for you. Read on to learn some of the interesting facts about Super Bowl 48.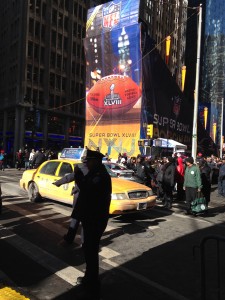 1. This Super Bowl is the first in the New York Metropolitan Area.
This is an interesting point because usually Super Bowls are held in domes to protect the players from the weather outside. However, many fans of the sport agree that this Super Bowl will have football played the way it should be – in the cold and snow! Whether you love the winter or prefer the summer, one thing is for sure, this Super Bowl is going to be one hot event!
2. A 30-second commercial costs $4million dollars.
On Super Bowl Sunday, people watch tv for the commercials as much as they watch for the game itself! As a result, companies have come up with creative and funny ways to engage potential customers. Some famous companies to watch for include Budweiser, Doritos, and M &Ms.
3. This Superbowl will include the league's best Offense against the league's best Defense.
This season Peyton Manning led his team, the Denver Broncos, in breaking a record for the most touchdowns thrown in a single season. However, Richard Sherman, the vocal cornerback for the Seattle Seahawks claims he's the best in the league. Most fans think that defense wins games, but who do you think will win this Sunday's game?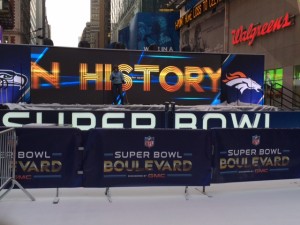 4. The coin toss favors Heads.
At the beginning of every Super Bowl game, a coin toss is held to determine who will have possession of the ball. In the past 47 Super Bowls, Heads has been called 24 times and Tails has been called 23 times. What do you think will be called this year?
5. Colorado and Washington are the only two states in the United States that have legalized recreational Marijuana use.
Though a highly controversial topic, it's interesting that our two teams represent the only states in the Union where Marijuana use is decriminalized. This is a pivotal moment in U.S. history in regards to our policies towards drug use, and many advocates for and against the legalization of Marijuana are using the Super Bowl to promote their causes.
6. This year's Super Bowl half-time performers are Bruno Mars and The Red Hot Chili Peppers.
Not a fan of American Football? This event has something for everyone – music fans should look forward to an amazing show with dancers, special effects and surprises!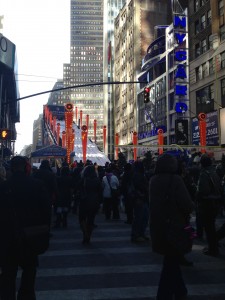 7. It will be really interesting to see what the cheerleaders will wear in such cold weather.
Cheerleaders are known for their athletic ability and small uniforms. However, with such cold weather conditions, will the cheerleaders wear track suits? This isn't usually a question we'd ask because the New York Giants, the team that usually plays in Met Life Stadium, does not have cheerleaders!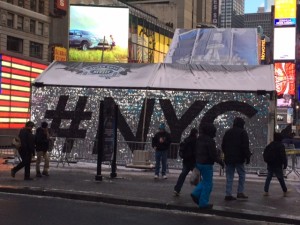 By Bindu Varghese
Comments
comments