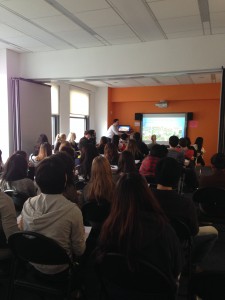 Hey all! Did you know February is Free Class Month here at EC New York? Our amazing Academic Team and Student Services Coordinator have planned an educational and FREE (yay!) month of lessons 1-2x a week for the entire month of February for our awesome students. Lucky for our students who are with us this month!
For the first week of January we had two Academic Year Lectures about Superheroes on Thursday 2/6 & Friday 2/7. Over 40 students attended the lecture presentation hosted by Nathan and enjoyed learning about the Superhero culture in the U.S.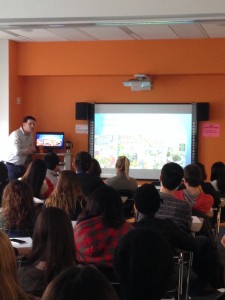 Check out the following free classes for you to attend:
• Tuesday, February 11: Listening Class for Elementary and Low Intermediate Students at 10:15AM; Intermediate to Advanced at 11AM
• Thursday, February 2/13: Pronunciation Class at 2:15PM
• Wednesday, February 2/19: Conversation Class 2:15PM
• Thursday, February 2/17: Legal English Class for High Intermediate & above at 2:30PM – 4PM
We encourage all our students to come to the classes we're offering this month. Classes are limited to 14 students per class! Pick up a student activity calendar to see all the events happening in February and stop by the front desk to reserve your seat today!
By Tiffany Chen
===
Find out more about EC's English Courses in New York.
Comments
comments