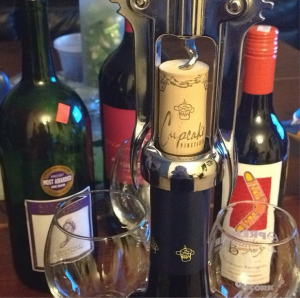 Are you curious to find out how wine is made? Do you want to experience a different side of New York? Well, on Saturday May 31st you can do both! Take a break from studying English for Academic Purposes in New York  and join ISX World for a wine tour in the Hamptons, on the far end of Long Island, New York. The Hamptons form a popular seaside resort, one of the historical summer colonies of the American Northeast. On this trip, you will get to visit the villages of Southampton and Sag Harbor.
For those of you who've missed being by the water, Southampton features a beach! Cooper Beach was named America's top beach in 2010. Sag Harbor is surrounded by nature preserves and wetlands which are homes to several endangered species. On top of the visits to these two locations, you will also be able to go on a tour of a local winery and see how wine is made from harvest to production. You will be able to take a stroll around the vineyards, get a peek of this season's harvests, and sample various wines.
This day trip is priced at $149 and includes roundtrip bus transportation. A visit to the Hamptons will definitely be a good way to bring some calm back into your life after being around all the hustle and bustle of this city. Have fun!
Comments
comments