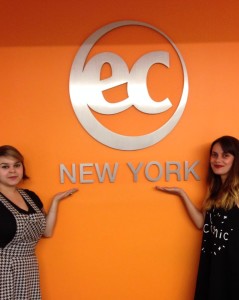 Jade is currently studying English for Academic Purposes here in New York.
I arrived in New York back in January. I was totally afraid to speak a new language, to discover a new city (which is very big and crazy), and to go to EC school. But so far, this has been the best experience of my life!
Indeed, it's the best solution to learn a foreign language. When I first arrived here, my English was not that great, but it is now getting better and better. Moreover, I met plenty of amazing people from all around the world. This is my favorite thing, where almost every day it is possible to meet someone and to learn more about their cultures.
Now, I have a lot of good friends from many different countries. I plan to travel to each and every one of them after my time here at EC New York.
Comments
comments