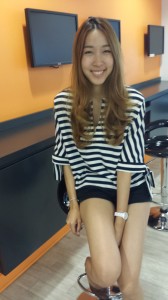 Athicha studied in EC New York's General English course. She graduates this week, and she told us about her #ecexperience: 
When I had a summer break of my university, I asked for my parents to come to New York to visit my sister because my sister has been working here for three years and then my parents allowed me to go to New York! It was a wonderful and excited feeling that I had never felt before. I packed my stuff into my suitcase the day before I left my country.
When I arrived, my sister took me to study at EC New York English school. This school made me improve my English skill. But the most important thing is that I met my best friend here, her name is Seoyoon, she is from South Korea. I had many experiences with her such as traveling around New York City together. We got to know each other and she taught me her language. This holiday is the best moment in my life.
Comments
comments