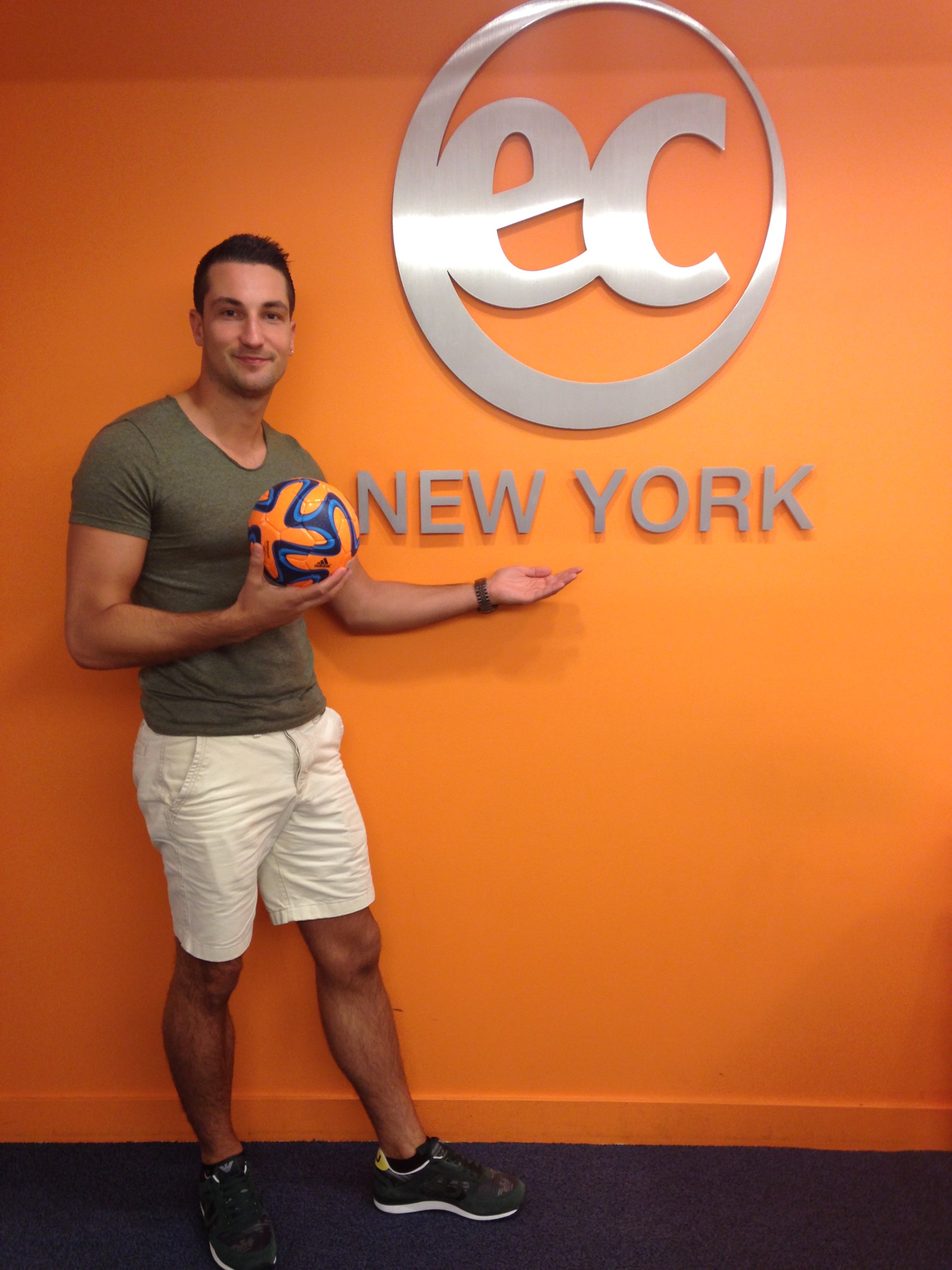 Arber is a student who came to study English in the US. Not only did he move from Low Intermediate to Intermediate in a short period of time, he also won our worldwide EC KickUp Challenge. He competed against students in all of our 18 centers, and won the top prize of either 1000 Euros or a two-week trip and course at any EC destination. We asked Arber for his thoughts on his stay at EC New York. 
School was very good. I really enjoyed it and had a lot of fun. Everybody, especially the teachers and staff, was really friendly. I will always give good feedback about your school to all of my friends and colleagues interested in learning English. I was very happy to win the kick-off challenge as well, it topped all of my expectations and made me very happy. I hope to see you all again in the future and I wish you the best in all of your future endeavors.
Best of luck to you as well, Arber! Enjoy your prize! 
If you'd like to see the moment Arber found out he won the prize, check out the video on EC New York's Facebook!
Comments
comments