Hyunwoo Kim studied in our General English class at EC New York for four weeks. During his time, he improved his English overall by 8%. Hyunwoo talked about his improvement with us and gave some  advice for other students.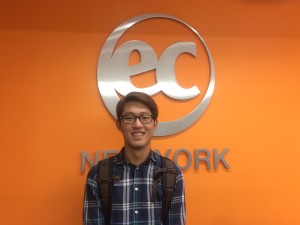 What advice do you have for English Learners?
"Practice and practice more. Do your best with your homework. Also, do not speak your country's language in the educational institute".
What is your favorite part of classes?
"I loved having reading circle in class!".
Thanks for your feedback, Hyunwoo! We love reading circle too! It's a great way to speak English in class and learn some useful vocabulary. We hope that you will continue to do your best and improve your English everyday! Please click here if you would like to study English in the US and improve like Hyunwoo did!
Comments
comments