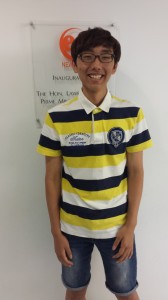 Donghee  is a student from South Korea who studied in EC New York's General English program for two months. Over the course of the eight weeks, he improved his English by 12%. He attributes his improvement to his teachers and classmates. Read more about why he loves EC New York.
"The best thing of EC New York is the location. You just need to walk two blocks to go to Times Square and it's very easy to go anywhere in Manhattan. So walk around as much as you can! You should join the class positively. The teachers are passionate and students from all around the world are great. The only thing you need to do is enjoy the class!"
We're so glad you enjoyed your class, Donghee! If you want to study in the USA and improve like Donghee, please consider enrolling in our full immersion English program.
Comments
comments