Marcelo Weinstein Teixeira is a Brazilian student who studied English for five weeks at EC New York. He attended a General English course and was able to improve his English proficiency by 53%, which is approximately an 11% increase each week! Before he graduates today, Marcelo wanted to advise future students on ways to improve their English and share his thoughts on living and studying in New York.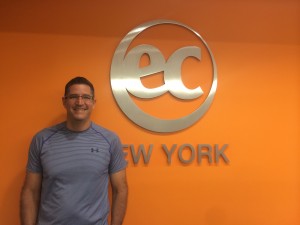 "I definitely recommend EC school because it's a competent and serious school. Here, people care about every student. I had a great experience at EC New York. I loved NYC too, it's a very nice city to live in. I think if you would like to improve your English, you need to keep concentrated on your studies because NYC has many things to do. I also recommend travelling a lot and speaking English full time."
Thanks for the great advice and feedback, Marcelo! We wish you the best!
Are you interested in studying English in New York?  
Comments
comments