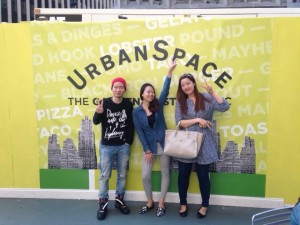 EC students Akio, Miran, and Jihee are ready to taste the different foods!
Did you notice the new, delicious food stands outside of our building?  Fortunately for us, EC New York is located smack in the middle of a delicious food market, planned by Urbanspace.  Urbanspace is an organization that plans food markets and showcases for creative projects and startups.  The group is responsible for Broadway Bites and Madison Square Eats, which are two markets close to EC as well.  The one in front of EC New York is called UrbanSpace: The Garment District, and the selections are incredibly diverse and absolutely delicious!
If you haven't had the chance to try some of the foods yet, don't worry- the market will be up and running seven days a week, 11:00 – 9:00 until October 17th, conveniently right out of our front door!
Many of the ethnic cuisines are from the same country as some of our students, including Italian, Japanese, Turkish, Colombian, French, Spanish, Dutch, Brazilian, Thai, Chinese, and German.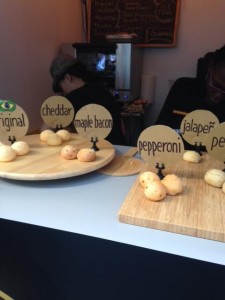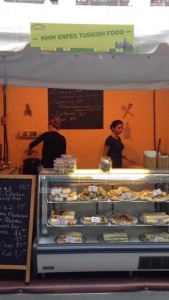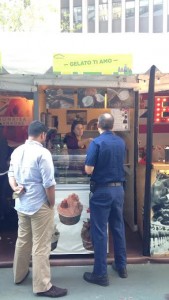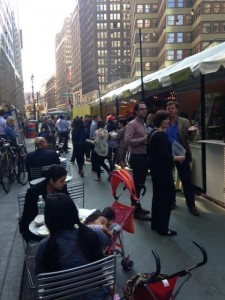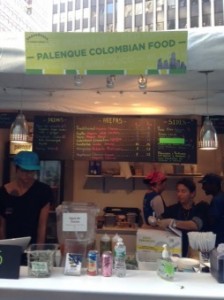 Which is your favorite?  More information: http://urbanspacenyc.com/our-markets/garment-district/
Learn English in the US at EC New York!
Comments
comments