On Tuesday, September 23, we asked EC students what superpower they would like to have, and to share their answer on the white board.  As it turns out, our students are quite ambitious!  Check out our finished board: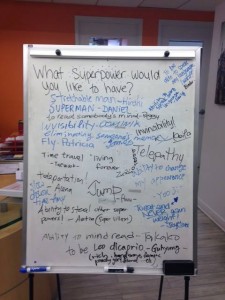 What superpower would you like to have?
Do you want  to study English with people from around the world?  See more information about our full immersion English programs.
Comments
comments