During his 16 weeks studying at EC New York, Damiano Antonucci improved his English by 104%.  That's an amazing accomplishment!  Damiano shared with us why he would recommend EC New York, what he enjoyed most about EC New York, and provided advice for future and current EC new York students.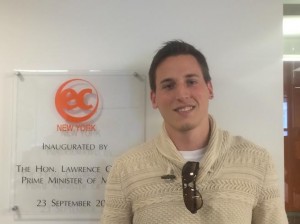 "I recommend EC New York to other students because the school has a very good location and the teachers are excellent.  My favorite thing about EC New York were the professionalism and a large number of different activities."
"Enjoy your time in this crazy city!!!"
Congratulations, and good luck, Damiano!  Would you like to improve your English and study English in the US?  You can!
Comments
comments