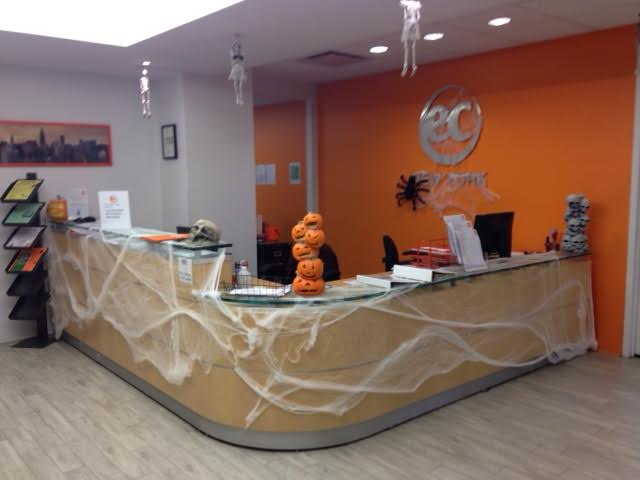 EC New York is preparing for Halloween!  Did you notice the spooky decorations by the reception?  We have spider webs, skulls, skeletons, pumpkins, and jack-o-lanterns in celebration of Halloween.  Perhaps you have already noticed Halloween decorations throughout the city already.  Soon, you will see these decorations throughout the city in windows of shops, businesses, and homes.  You can make your own jack-o-lantern on our pumpkin carving activity at the end of the month.
In celebration of Halloween, there will be many events and activities revolving around the holiday this month:
October 15: Times Scare Haunted House ($30)
October 24: Pumpkin carving
October 31: Halloween parade
Remember, wear your Halloween costumes on Halloween, October 31!!
Would you like to celebrate Halloween with other students from around the world?  We offer full immersion English programs just for you!
Comments
comments