EC New York students, teachers, and staff shared what they are thankful for in celebration of Thanksgiving.  Thank you for contributing!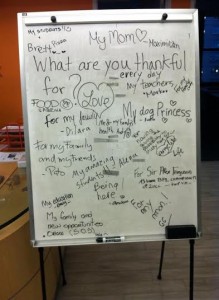 Thanksgiving is a holiday that is traditionally spent with family and friends.  Food (especially turkey) is the centerpiece of this beautiful holiday, as we celebrate what is important in our lives.
You could learn General English courses in  New York and learn about American holidays, too!  EC New York has great options for you.
Comments
comments