Looking for something to do this weekend?  Try these cool spots!
1.  Delicious dinner and a movie at Nighthawk Cinema– Located in Williamsburg, Brooklyn, Nighthawk Cinema is one of the only movie theaters in New York City where you can watch a movie while sipping a cocktail and eating gourmet popcorn and a full course meal.  The movie selection is incredibly diverse and the food is excellent.  For about $30, you can see a movie and have a scrumptious meal.  Closest subway: Bedford Avenue (L)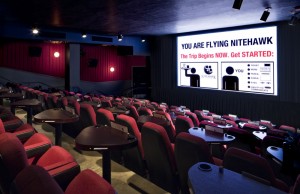 You can catch a movie and dinner at Nighthawk Cinema
2.  Dave and Buster's– Dave and Buster's is a large, indoor gaming center in Manhattan.  Not only can you play games for prizes, but you can eat and drink there as well.  You can enjoy your evening at Dave and Buster's for under $30.  Closest subway: 42nd St. – Port Authority (A/C/E) and 42nd St. – Times Square (N/R/Q, 1/2/3, 7, S)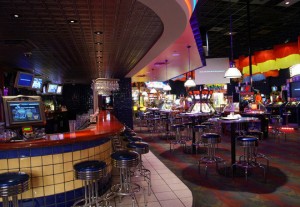 You can play games, eat, and drink at Dave and Buster's
3.  Grand Army Plaza Farmer's Market and a bike ride through Prospect Park– Every Saturday from 10:00 – 4:00, there is a beautiful farmer's market at Grand Army Plaza, in Brooklyn.  The market features fresh produce and other provisions from local New York State farms.  After you explore the market, rent a Citi Bike and ride ride through the main entrance of Prospect Park at Grand Army Plaza.   The biking trail is 3.38 miles, or 5.4 kilometers.  Closest subway: Grand Army Plaza (2/3)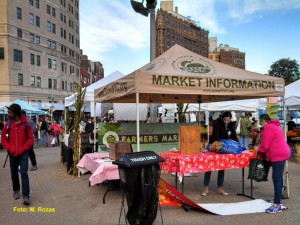 The Grand Army Plaza Farmer's Market has been a neighborhood favorite for decades
Do you have any suggestions for weekend plans for other students?   Let us know your ideas, and we'll share them with the school!
EC English is an English language center in New York.  We have great programs to help you improve your English!
Comments
comments