EC NY students from around the world shared with us their country's New Year's traditions:
TAIWAN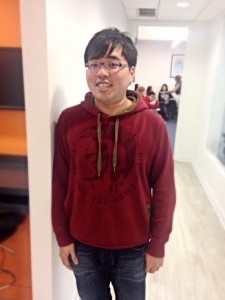 Phillip from Taiwan:  "The government holds concerts in cities around the country.  Usually pop singers perform.  In Taiwan, New Year's Eve is spent with friends, and Chinese New Year is spent with family."
VENEZUELA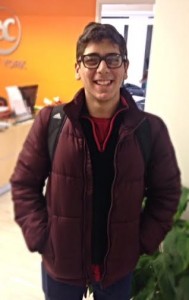 Gabriel from Venezuela: "You are supposed to eat twelve grapes, one for each month and make a wish.  And, drink champagne!"
LIECHTENSTEIN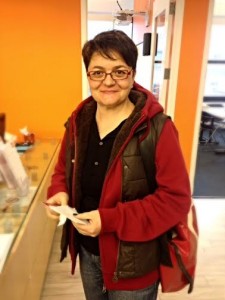 Patricia from Lichtenstein: "Usually spend time with family and friends.  Nothing special or big."
SWITZERLAND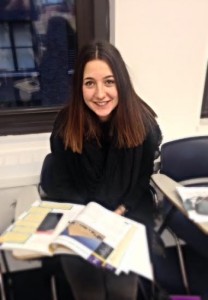 Sara from Switzerland: "We eat fondue!  And go skiing in the mountains and stay at a Chatelet."
TURKEY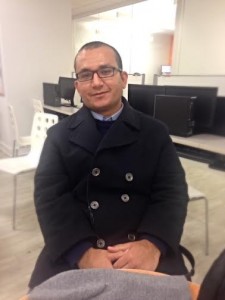 Ilker from Turkey: "You wait at Istiklal Square, which is the Times Square of Istanbul and watch concerts of famous pop stars.  Women wear fancy dresses."
ITALY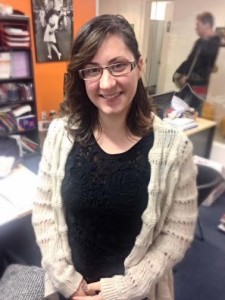 Nicoletta from Italy: "We eat cotechino e lenticchie.  Cotechino is a type of ham, and lenticchie is a type of bean.  The bean means money for the new year."
JAPAN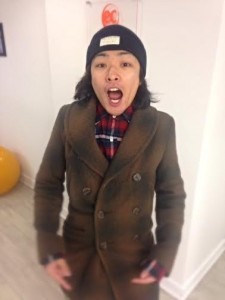 Keita from Japan: "Many people pray for wishes.  Young people go out and party.  Also, we eat soba noodles because soba noodles are very long.  You must eat the entire noodle and not break it for a long life."
ALGERIA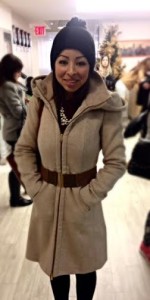 Sonia from Algeria: "Family and dancing!"
TURKEY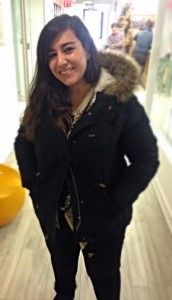 Benazir from Turkey: "We eat a big dinner, and wear dressy clothes."
BRAZIL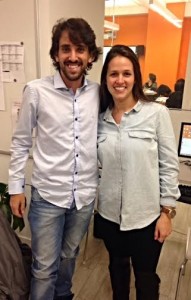 Matheus and Mariana from Brazil: "A lot of parties.  Also, we wear white clothes for peace.  Another Brazilian tradition is to jump seven times in the ocean for good luck."
RUSSIA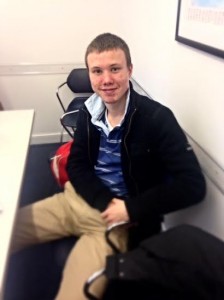 Roman from Russia: "In Russia, we eat a lot of food and drink a lot.  We eat many salads, like ones made from cucumber and tomatoes.  And a lot of vodka."
PORTUGAL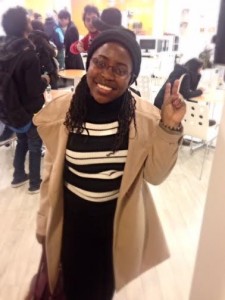 Odette from Portugal: "Dancing and eating and celebrating."
JAPAN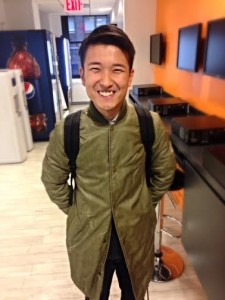 Kazuki from Japan: "People go to the shrine to pray about yourself.  For example, to improve my English."
ANGOLA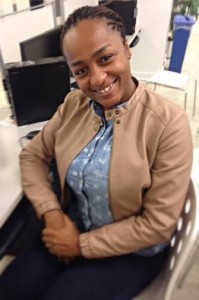 Eugenia from Angola: "More conservative people stay home.  The young people go out after midnight.  Usually people wear white clothes because they are for a clean new year.  Another important Angolan tradition is that after midnight, we go out of the house, then jump into the house!"
SAUDI ARABIA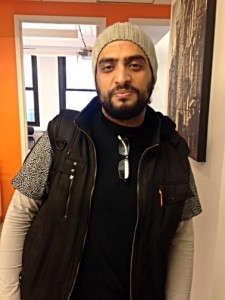 Fawaz from Saudi Arabia: "We don't really celebrate.  We have a meal together.  Some friends go to the park for picnics."
FRANCE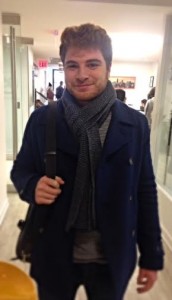 Guilliame from France: "Party, and eat fondue"
KOREA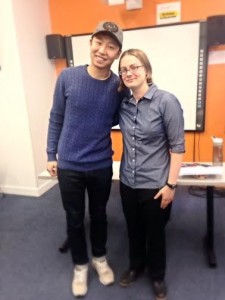 Joe (and teacher Nina) from Korea
Austin: "In Korea, we eat rice cakes and rice soup."
Happy New Year, everyone!
You can meet friends from around the world in our English School in New York!  
Comments
comments