Looking for inspiration for something to do this weekend?  Look no further!  Here are three ideas for a fun weekend: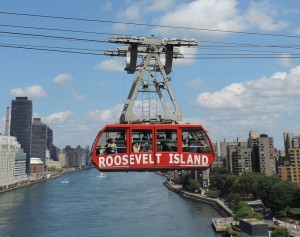 The view from the Roosevelt Island Tram is one of the best views of the city!
1.  Ride the Roosevelt Tram to Roosevelt Island- Roosevelt Island is a hidden gem in the city.  Although technically a part of the borough of Manhattan, Roosevelt Island sits between Manhattan and Queens.  It is only 2 miles (3.2 kilometers) long and offers spectacular views of the city.  In addition to quaint streets and restaurants, there are beautiful green parks where you can ride a bike or have a picnic.  Roosevelt can be accessed by the F train, or by the tram.  The tram is an above-ground and can hold ten people at a time.  For a fun weekend day trip, take the tram to the Island, have lunch, walk around the perimeter of the island, then take the tram back.  The tram costs the same as the subway ($2.50), and can be paid for with your MetroCard.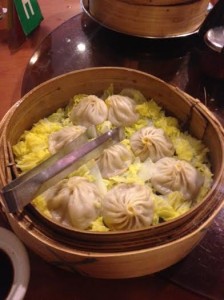 These dumplings are filled with delicious, HOT, savory soup!
2.  Soup dumplings at Joe's Shanghai- Joe's Shanghai is one of the most famous restaurants in Chinatown, most notably for their delicious soup dumplings.  Although these dumplings are only available in pork or pork and crab, there is also a huge menu with plenty of other options.  The food is excellent, and sometimes you sit at a communal tables with strangers.  It is an inexpensive option for lunch or dinner, but please note that it is cash only!  And yes, you will burn your tongue on the dumplings.  And yes, it is totally worth it!  How to get here: N/R/Q/J/Z/6 trains, at Canal Street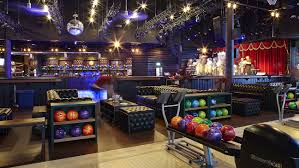 Brooklyn Bowl has it all- bowling, beer, food, and music
3.  Brooklyn Bowl- If you are over 21 years old and are looking for something fun to do, check out Brooklyn Bowl.  Brooklyn Bowl is a bowling alley, restaurant, bar, concert venue, and nightclub all in one location.  Although it can be expensive, it is an easy night out because there is something for everyone.  It is located in Williamsburg, which is a fun and dynamic neighborhood.  How to get there: L train at Bedford Avenue
EC offers many English courses in New York, including TOEFL Exam Preparation.
Comments
comments