With the large number of Chinese immigrants and Chinese Americans living in New York City, it is no surprise that the Lunar New Year/Chinese New Year is a huge celebration.  Although there are many neighborhoods that have their own celebration, Chinatown in Manhattan is where most of the action happens.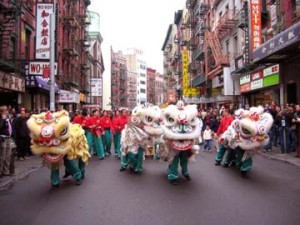 The celebration officially begins on February 19th at 11:00 AM with a Chinese firecracker celebration.  On February 22, Sara D. Roosevelt Park becomes the center site of the celebration.  There is a parade that travels through Little Italy and Chinatown, and the streets will be filled with delicious treats to try.
If you want to try something even more authentic, jump on the subway and head to Flushing, Queens for a different experience.
Would you like to improve your English with an English course in New York?  EC has great programs for you!
Comments
comments