Winter has decided to stay in New York a bit longer, but that's ok!  Here three suggestions for a fun weekend: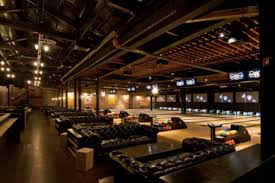 1.  Brooklyn Bowl: this well known Brooklyn bowling alley is much more than a place to bowl.  The space is a bar, restaurant, bowling alley, and concert venue- all under one roof!  Although there is usually a $10 cover fee (subject to change, depending on who is performing), drinks are reasonably priced and the talent is always excellent.  Plus, when you're finished at Brooklyn Bowl, go to the Wythe Hotel's indoor rooftop bar for jaw-dropping views of Manhattan.  Location: 61 Wythe Avenue, Brooklyn, 11249
2.  Bjork Exhibit at the Museum of Modern Art: this special exhibit at the MoMA features the incredibly dynamic, 20 year career of the Icelandic singer/composer/performer, Bjork.  The exhibition shows visitors the stages of her career, including instruments, costumes, props, and more.  If you're a Bjork fan, this is not to be missed!  And while you're at the MoMA, explore the great works.
3.  Coffee and Tea Festival NYC:  Caffeine addicts, rejoice!  This weekend is the annual Coffee and Tea festival, which will exhibit various coffees and beans from around the world.  This year is the 10th anniversary of the annual event.  Tickets are $25, including access to presentations and information sessions regarding the industry.  Not to mention all of the fine coffee and tea you can drink!  There will also be sweet and savory foods available for purchase.  Location: Brooklyn Expo Center (79 Franklin Street, Brooklyn, 11222) on March 21 and 22, 11:30-5:00.
Do you want an authentic New York experience?  EC offers a New York homestay as an accommodation option!
Comments
comments