Deisi Alline Toponotti Barzan from Brazil studied at EC for three weeks at an intermediate level. Here is some information about Deisi and her experience studying English at EC New York.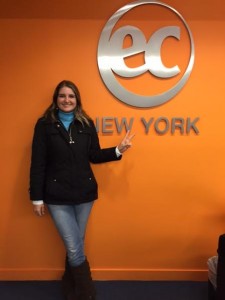 What do you do in Brazil?
I am a mechanical engineer and material planner.
Why are you learning English?
For my life and my work.
Why did you choose EC?
Because I went to an agent and she recommended EC.
Why NYC?
Because this city is fantastic.
What did you like most about EC?
The people, teachers, students, and the ambiance.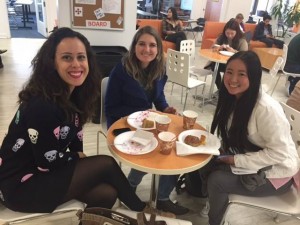 What did you like most about your life in NYC?
I felt free here.
Share a highlight:
My very first day and graduation day.
Fun facts about Daisi:
I am very funny and talkative
Favorite food in Brazil: rice beans salad and meat
Favorite food in NYC: cheesecake, and Starbucks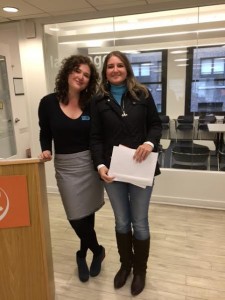 Congratulations, Daisi!  We wish you the best of luck in the future.  You can study English and meet people from around the world at EC New York ESL Center.  
Comments
comments