Kazuki Nakamura from Tokyo, Japan just completed 11 weeks studying English at EC New York at an intermediate level. Kazuki shared why he is learning English, some highlights from his experience, and fun facts about himself.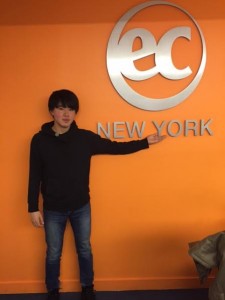 What do you do in Japan?
I am a university student, studying politics and economics.
Why are you learning English?
Because I'm going to attend summer session at UC Berkeley. I am going to study politics there.
Why did you choose EC?
Because my agent recommended EC to improve speaking skills.
Why EC New York?
I only know New York in America.
What did you like most about EC?
My teachers and the staff.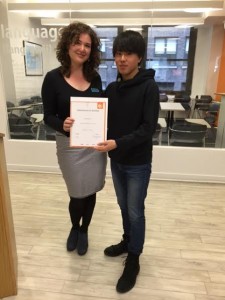 What do you like most about your New York City life?
I don't have to care about anything. I can sing in the streets if I want to, and it's nice!
Share a highlight from your experience:
I can talk with friends from all over the world.
What advice would you offer to someone starting to learn English at EC?
You shouldn't speak Japanese! (Or your native language)
Fun facts about Kazuki:
I play soccer in New York
Favorite food in Japan: sushi
Favorite food in NYC: bagel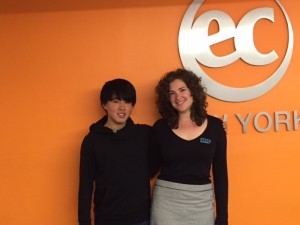 You can improve your English and meet new friends from all over the world like Kazuki.  EC offers New York homestay options to help you learn.
Comments
comments