Antonio Iannone from Switzerland just completed his one month study period at EC New York, after having studied at EC Miami for two months. Antonio shared some information about himself and his experience learning English at EC New York.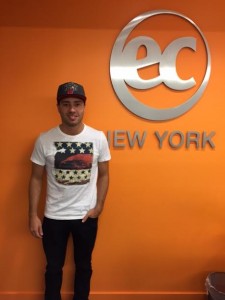 What do you do in Switzerland?
I have been working for a bank for 10 years.
Why are you learning English?
First of all, I'm learning because I wanted to learn for myself. And of course I can use it for work too. And I'm thinking of going to a school in Switzerland that is completely in English.
Why EC?
My travel agency told me about EC and they said because I'm studying in two cities, it would be easier to transfer from Miami to New York.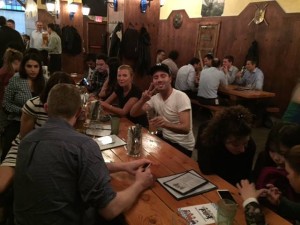 Why New York City?
Because it's my first time in New York and I wanted to see the city. I actually planned a trip two years ago and couldn't come because of Hurricane Sandy and everything was cancelled.
What do you like most about EC?
Of course I like my teachers because I feel comfortable with them. And the whole staff and other students help me to feel good, too.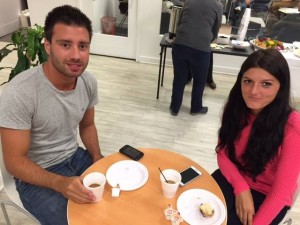 What do you like most about your NYC life?
I like that in NY you can do something different every day. I never felt bored in the city since I've been here.
Share one highlight from your time at EC:
Something special was going to the Ranger's game against the Devils at Madison Square Garden.
What advice would you offer to someone trying to learn English at EC?
Try to speak to native speakers and don't be afraid to go out and talk.
Fun facts about yourself:
You speak German, Italian, English, and Romansh
Favorite food in Switzerland: Raclette
Favorite food in NYC: spareribs
I play soccer and tennis quite well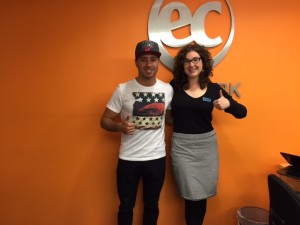 Congratulations, Antonio!  We will miss you.  You can improve your English like Antonio at EC, a New York ESL center.
Comments
comments