Regina from Brazil moved up from low intermediate to intermediate during her five week study at EC New York. Regina participated in many activities and explored all different parts of the city. Here is some information about Regina and her EC experience: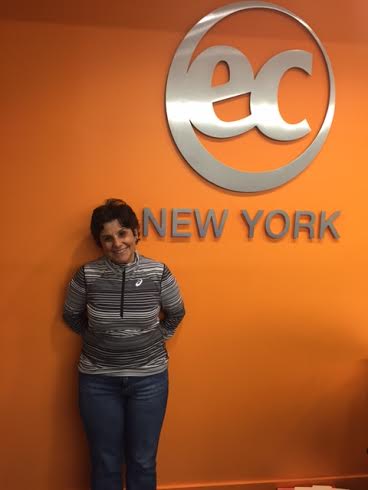 What do you do in Sao Paolo?
I am a public servant. I work for the government. I work in Union Accounting and I am a lawyer. For my job it's necessary to know law, economics, public administration, and accounting. So I need to have four abilities. Also, I have notions about social policy. I make reports and they check if the expenses were correct and the money is well spent. I am going to retire in June and change my life. Maybe I will study psychology.
Why are you learning English?
It's a long journey. I began to study in 2000 so I stopped and started and stopped and started again. The last year I studied was 2011. After that I stopped again, so last year I decided to begin again and I booked a course in my country and I came to New York.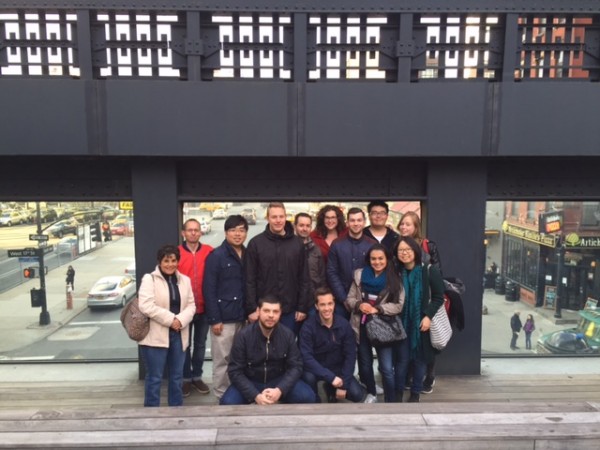 Why New York City?
For everyone, it's important to know New York City and visit one time. So maybe next time I'll go to other cities. Maybe Philadelphia, Washington, Los Angeles.
What did you like most about your EC experience?
I liked gthe activities you do in the class when you play a kind of theater about advertisement or about something you are shown. It helps us to be less shy. So I needed to speak in English in front of people.
What did you like most about living in New York City?
I like the New York Library and Bryant Park. I like Brooklyn too. It's "in" the moment. I like Chelsea Market, too.
Fun facts about Regina:
I am divorced, independent woman. I have a son who is 24 years old. I'm single but looking for someone to share my life.
Favorite food in Brazil: brown rice with salad and fish
Favorite food in New York: I love to go to English pubs, fish and chips, and New York deli!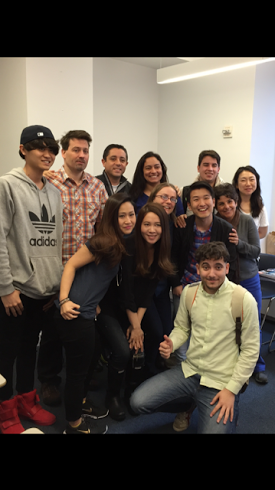 EC is an ESL New York center where you can meet new friends from all over the world and improve you English.
Comments
comments