My name is Abdullah Rawas and I am from Makkah, Saudi Arabia.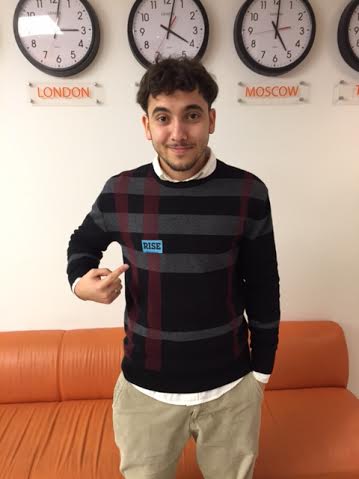 I am learning and studying English because English is the most important thing in Saudi Arabia.  Also, my dream is to be a pilot and that means if I want to study aviation, I must speak English fluently.
I like everything in EC and I treat EC like my second home.  The people are friendly and I have a good relationship with my classmates too.  The teachers are kind and helpful.
Actually, living in New York City is hard for me.  My country is quieter than Manhattan, maybe this is why living in New York City is hard for me.  Moreover, my favorite places in New York City are Times Square and Central Park.
My favorite food is my mother's cooking but generally I like kabsa.  Kabsa is a Saudi food, and it is made of rice and chicken.
My only talent is soccer.  I am a good soccer player, and I hope that as a talent I can speak English very well.  Also, I speak Arabic, English, and a little bit of Spanish.  Finally, students should ask me about my terrible experience with soccer.  I'm going to tell them about it in my lecture next week.
At EC New York ESL center, you can improve your English and meet new friends from all over the world.
Comments
comments