Do you know Daniel?  Here is some information about Daniel, his EC Experience, and how he can help you as a Student Ambassador.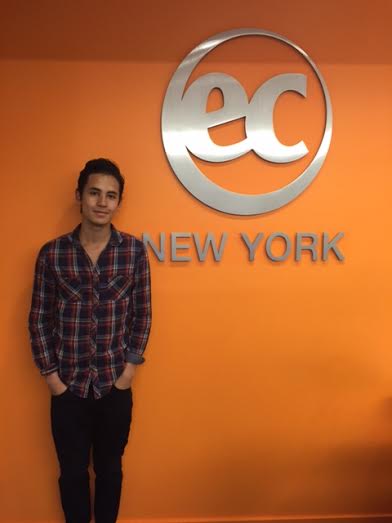 Where are you from?
Colombia
Why are you learning English?
Because English is vital to be successful in my career, but also I want to have access to more information and meet people of all over the world.
What do you like most about EC?
EC has a pretty good method to teach all lessons, also the teachers in the school are very prepared. Installations are comfortable and the school is located in a perfect place.
What do you like most about living in NYC?
The possibility to have contact with all the best of the world- the best music, the best food, the best people.
Where is your favorite place in NYC?
Bryant Park
Students should ask me about…
Music.
What is your favorite food?
Italian food!
Do you have any hidden talents/skills?
I am a musician, composer, and I also play the guitar and bass.
What languages do you speak?
Spanish and English.
You can improve your English and meet new friends from around the world at EC, an ESL New York school.
Comments
comments