Alvaro Jaramillo Cisternas from Santiago, Chile just completed his two month study at EC New York, learning at an intermediate level. During his study, he served as a Student Ambassador and participated in many activities. Here is Alvaro's EC experience: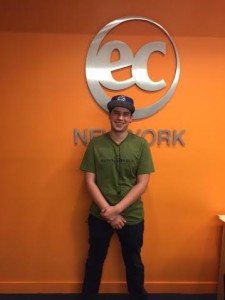 What do you do in Santiago?
I am a student. I am studying commercial engineering.
Why are you learning English?
I need it for my career.
Why did you choose to study with EC?
Because of the location. You're two blocks from Times Square.
Why did you decide to study English in New York?
New York was by chance, actually. I was planning to go to Australia and my plans changed to Boston. Then, my cousin called me and said "I live 20 minutes from New York!"
What did you like most about EC?
All the people who work here are friendly and they always have the time to help you if you want.
What did you like most about living in New York City?
I can go everywhere here. If I want a specific kind of food, it's near. If I want a specific kind of store, it's near. It's all the world in one city.
Share an EC highlight: Korean BBQ activity with students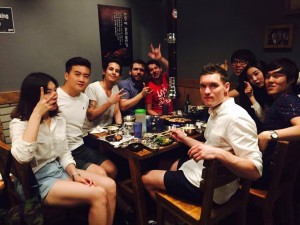 What advice would you offer to a new student?
They should try to read short stories in English, like comics.
Favorite place in New York City:
EC! Is spend a lot of time in midtown comics, and also in K-Town.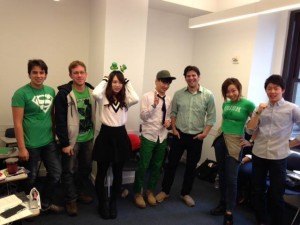 Fun facts:
I declare my love for soju!
Favorite food in Chile: Corn pie (it's a mix between meat pie with corn for sweet)
Favorite food in New York: Pretzel dogs from Auntie Anne's
Daniel says I can sing well!
Comments
comments