Daniel Caviedes Caycedo is a student ambassador and musician from Colombia.  He is currently studying at a high intermediate level.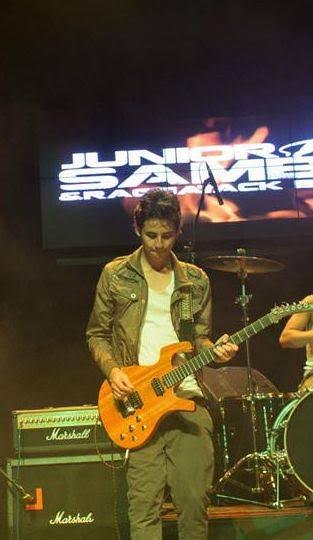 It is amazing to see how all the best of the world can be in one city, and it is interesting that no disciplines can escape this rule. And of course, music is not an exception.
As a musician, the first thing that amazed me when I arrived in NYC is the easy access that I have to see all of the artists that I love since I was a child I was a child, and all bands which have been with me not only growing up as an artist, but also as a person.
It is wonderful that you have the possibility to meet different kinds of expressions from different countries of the world on each corner of Manhattan, how five guys with more creativity and energy than money can create a gorgeous gypsy party under the city in a subway station. It's magnificent that an amazing drummer just with some cans and two sticks can join the movement of Times Square with the beat of his soul. It's amazing how a hip-hop concert in Brooklyn can be an opportunity to learn more about the deep respect that the people profess for each one of the song writers and how the people give value to each one of the words that the artist carefully put in his creation- and on the other hand, it is the artist who shows the same respect for the people giving a high quality show.
I think the wealth of music in NYC is infinitive, is always changing, is always showing us new ways to create, is always fresh with all the new people who arrive every day and give all their talent and creativity in order to add more value to the NY culture.
In four months, I have learned a huge quantity of things about music, and I am sure that this is the beginning of this magnificent adventure.
Comments
comments