Vladimir Labutin from Russia studied for 2 weeks at EC New York, learning at an Upper Intermediate level. He graduated from Moscow State University, works for an American company, and likes girls, mountain sky, the gym, and travelling. Here is more information about himself and his EC Experience: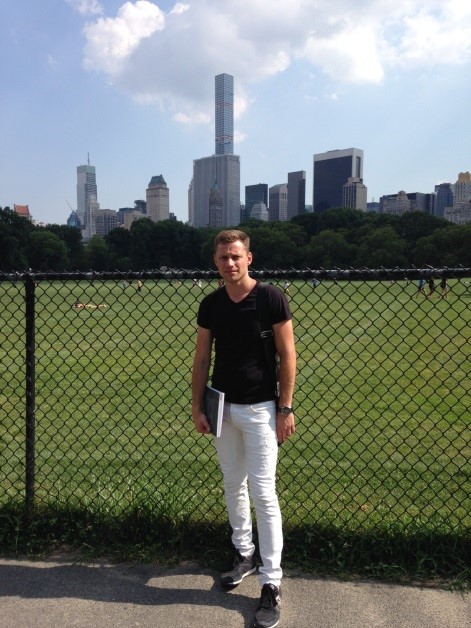 What do you do in Russia?
I work for Western Union, in marketing.
Why are you learning English?
I need English for work.
Why did you choose to study at EC?
It's a modern school, and there was nice feedback from students.
Why did you decide to study English in New York City?
New York is a world capital and cultural center, and nationality mix.
What did you like most about your EC experience?
Students come from all over the world, there's a non-standard study approach, and absorbing the world process.
What did you like most about living in New York City?
It's a fantastic and very comfortable city, diverse neighborhoods, and variety of food.
Share a highlight or specific memorable experience:
We had been up Rockefeller Center and I could not wait to go back. Excellent views of Central Park, the Empire State Building, and the whole of New York City. The lift took us to the top quick and built the anticipation. We spent more than 1 hour looking at the sunset and soaked up the atmosphere of the night city.
Where is your favorite place in New York City?
SoHo.
What advice would you offer to a new student?
Stay here as long as possible.
Visiting NYC?  Why not take some English classes at EC and improve your English?
Comments
comments