Stéphanie from Switzerland studied at EC New York for 2 weeks at a high intermediate level. Here is her EC Experience: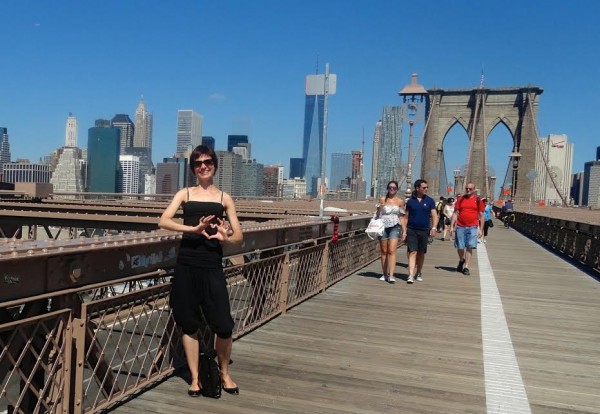 What do you do in Switzerland?
I work as a personal assistant at an industrial company.
Why are you learning English?
I need to improve my English for my work.
Why did you choose to study at EC?
An agent recommended your school.
Why did you decide to study English in New York City?
I hadn't been to New York before and wanted to visit this city.
What did you like most about your EC experience?
The good organization, and learning with different teachers in order to practice with different accents and different ways of teaching, which are really complementary.
What did you like most about living in New York City?
The liveliness, the possibilities to visit and enjoy nature in the numerous parks, the kindness of people, the food…
Share a highlight of specific memorable experience:
On my first day in NY (it was a Sunday), after dropping off my luggage at the residence in the end of the afternoon, I wanted to do a walk around the area. However, I had also to buy some necessities at the supermarket and I didn't know at what time the shops would close… So, I asked the saleswoman who told me that it was open 7 days a week and 24 hours a day… What a lively city !
Later in the stay, I experienced to shop at the supermarket at midnight.
Where is your favorite place in New York City?
Brooklyn Bridge… Referring to teachers joke : Not the class room named after it, but the real Brooklyn Bridge 
What advice would you offer to a new student?
Enjoy the opportunities to study and visit in the meantime.
Share some facts about yourself:
What I prefer when I travel is the openmindness of people.
Thank you, Stephanie!
Are you visiting New York? You can take an English course while discovering this amazing city!
Comments
comments