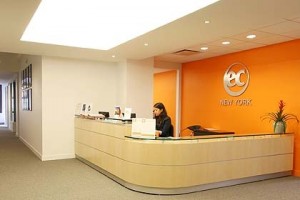 EC New York offers a unique Student Ambassador program that offers students a chance to lead activities, volunteer in an international office, and gain international work experience.
Where are you from?
I'm from Thailand
Why are you learning English?
I would like to study Master degree in the United Stated and make new friends.
What do you do in your country?
I just graduated from University of Art in Thailand
Why did you decide to study at EC New York?
Because I have learned in EC SF before and I really like everyone in EC
What do you like most about EC?
I really like Grammar and Writing class in EC NY, even through I always failed my grammar test but I enjoy learning them.and International friends are friendly to me
What do you like most about living in NYC?
Transportation is so convenient. They have so many museums and parks , I usually go there.
Where is your favorite place in NYC? (Both touristic and non-touristic)
Williamsburg in Brooklyn because there is so artistic and the people are nice and good looking
Do you have any hidden talents/skills?
I like to draw and paint , especially illustration and comic
What languages do you speak?
I speak Thai and English
What is your favorite food?
It is Thai food [of course] and Japanese foods
Do you want to be a Student Ambassador?  Come talk to Emily in the academic office!
Comments
comments