Hirotaka Nakamura better known as Hiro, is a student from Japan. Hiro was a student at EC New York for more than 5 months and decided to continue his journey in California at EC San Francisco. Here is some information about his amazing experience!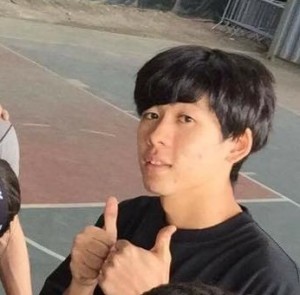 Name: Hirotaka Nakamura
Country: Japan
What do you do in your country?
I am a University student, majoring in management accounting.
Why do you want to study English?
Actually, when I was a student in High School, I didn't like to study English but watching a lot of American movies and watching the NBA changed my attitude towards English. The reason I study English is to understand NBA and movies without subtitles.
What do you like about living in New York?
Of course Playing Basketball! In addition, there are a lot of chances to watch sports games like baseball, basketball, football, ice hockey, tennis, which I would strongly recommend.
What is your favorite thing about EC?
I want to say people! I feel so happy when ever I could take classes with my classmates. I also really like the teachers and staff.
What advice would you offer to a new EC student?
First of all, communicate with others and not only people from your same country. Second, join a lot of the activities that are organized by EC. Also, do not only hangout with your friends make sure you study as well.
You can study ESL in New York with EC!
Comments
comments