What's that?! Two NEW additions to the EC New York team? You heard right! We would like to welcome our newest team members. Victoria Wong and Danilo Nestor will be our activity leaders for the duration of this summer. As activity leaders, they will be the folks who organize and implement summer activities to ensure that each students' experience in New York is unforgettable!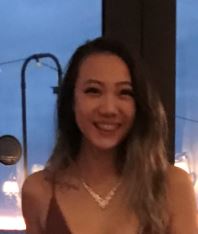 Victoria Wong
Victoria Wong grew up in the urban jungle of New York City. When she isn't being kicked out of cafés for staying too long, she's playing guitar in front of them to make enough money to get back in. She loves stuffing her face with fancy brunches and rock climbing to burn the calories off. After all that and a long hibernation, she'll finally get productive–maybe do something creative like vlogging or crocheting. If you catch her in her natural habitat, she is probably binge-watching Game of Thrones or American Horror Story with a bowl of guacamole and chips. Victoria is very excited to go on the many wonderful adventures that are possible in New York City with everyone from our New York English Center.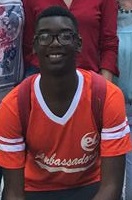 Danilo Nestor
Danilo Nestor is one of EC New York's newest summer activity leader from the Bronx, NY. He is a junior at Villanova University working on his BS in Biology. Danilo is very compassionate, artistic, and driven. After college, Danilo hopes to pursue a career as a medical doctor. Outside of his studies, Danilo loves to Latin dance, ice skate, perform community service, and attend Villanova Men's Basketball games. He is bilingual in Spanish and English, and is currently learning Italian. Similar to many of the current students at EC, Danilo has spent a summer abroad, but in the country of Argentina. There he performed three community service projects in the province of Salta, while learning about the Argentinian culture through his homestay and excursions. Danilo looks forward to sharing many fun experiences with the students of EC New York and is excited to share his view of an American culture.
Welcome, Victoria and Danilo! We are very, very excited to have you two on the team!
Are you interested in studying English in New York? EC has a course for you!
Comments
comments