Meet Mizuki Ebina, EC New York's Student Services Intern!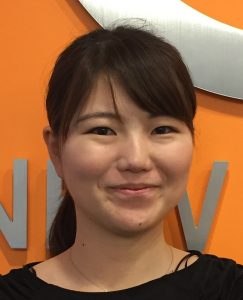 Hi Everyone! I am from Japan. I am 21 years old. I have just started as an intern from this week. My major is international relationship in my University. I learned about EC, because I studied English at EC Malta for a week a few years ago!
My hobbies are playing the piano, taking pictures and traveling.I was a member of a "Buddy Program" which helps to support exchange students when I was in Japan. I helped them to study Japanese, took them to some historical places to learn Japanese culture and held some events like welcome party, farewell party, Japanese festival and so on. I think I can make use of these experiences while I am at EC New York.
I decided to do an internship here because I liked to communicate with people from all over the world and I thought I can make use of my experiences helping people during their own travel exchanges.
In addition, I want to get a job in which I can help foreign people after I get back to Japan, so I think EC is the best place to improve my skills.
Thanks Mizuki! You can find Mizuki helping students at our New York English Center!
Comments
comments