What do you think of when you think of New York City? Skyscrapers? Taxi Cabs? Crowds of people? Well while those certainly are parts of our concrete jungle, most people don't realize all the fun outdoor activities that you can participate in while in the Big Apple.
Whether you are a beginner or an expert, the Manhattan Community Boathouse offers free kayaking to anyone interested! On the Hudson river with the New York skyline as a background, you can't get better than this! Check out some of our pictures from our recent Kayaking Student activity. The students had a great time paddling up and down the Hudson River. This activity runs all summer long!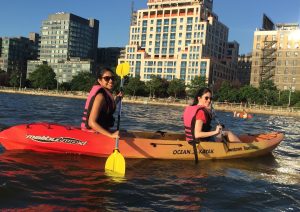 The Boathouse allows for people over the 18 to use the Kayaks. You can ride them in tandem or alone.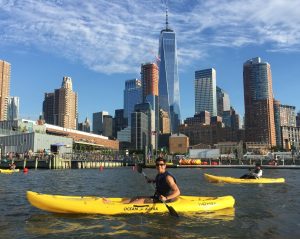 Our students were able to get beautiful views of the World Trade Center while paddling away on the Hudson River!
Find out more about EC's ESL New York Courses.
Comments
comments