When many people think of the most important landmarks in New York, they often forget about Rockefeller Center. Perhaps that's because Rockefeller Center is a complex of 19 high-rise buildings and not just one single landmark. But what makes this landmark so special?
This uniquely New York landmark was built during the Great Depression. While most of the United States was suffering from one of the most tumultuous periods in United States' economic history, Rockefeller gainfully employed over 40,000 people to work on this soon to be landmark. As a result of its construction, Rockefeller Center was a key part of helping New York City out of the Great Depression. Since then, Rockefeller Center has been home to many famous TV shows, Christmas holiday specials, and ice-skating events. You can even see a replica of Rockefeller Center when you enter the Lego Store in the complex.
Rockefeller Center is adorned with Art Deco architecture and its grandiose style is mirrored in the sculpture of Atlas that adorns it on 5th Avenue. You also must see the statue of Prometheus that adorns the famous ice skating rink. If you go inside, be sure to take the elevators to the top and see the views from the Top of the Rock. This outdoor-indoor space gives you a great vantage point to see the Chrysler Building, Empire State Building, Freedom Tower, Central Park, and Times Square. If you plan your trip well, try to go 30 minutes before Sunset. This way you can get both the daytime and nighttime skyline views for one price! Rockefeller Center is also a much more preferable view than the Empire State Building because you can reserve your time in advance. This means no long lines and you can plan your day well!
Take a look at some of our shots from our recent EC New York 30+ activity to the Top of the Rock. Enroll in our ESL New York course and come experience another one of our great EC experiences!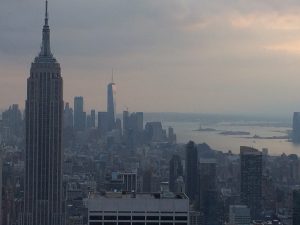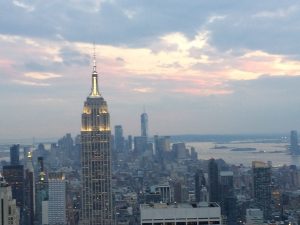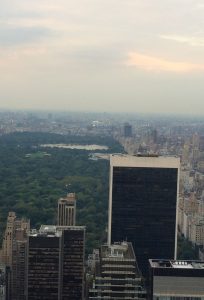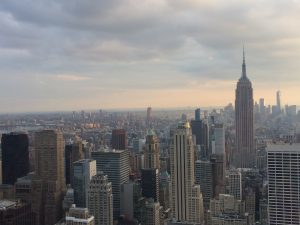 Comments
comments