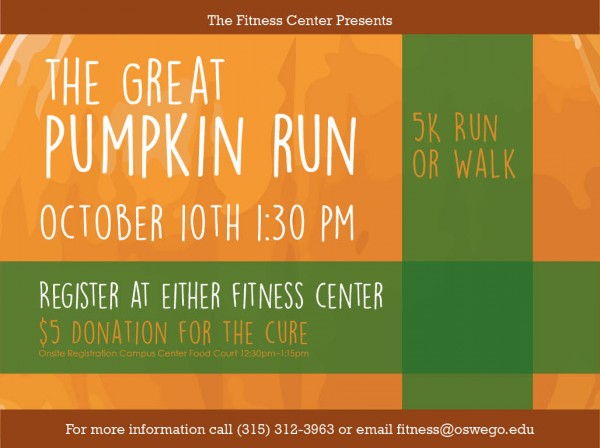 Staying active and healthy is an important part of success in college. Students who exercise and maintain a healthy lifestyle often perform better in their classes. For many, exercising regularly leads to an increase in energy too! On October 10th at 1:30 PM there is a 5K run or walk sponsored by the Fitness Center at SUNY Oswego. The event costs $5, which will be donated to Susan G. Komen for the Cure.
Registration: Cooper or Glimmermanglass Fitness Centers
Onsite Registration: Sat. Oct. 10 at the Campus Center Food Court, 12:30-1:15.
Find out more about learning English for Academic Purposes with EC!
Comments
comments